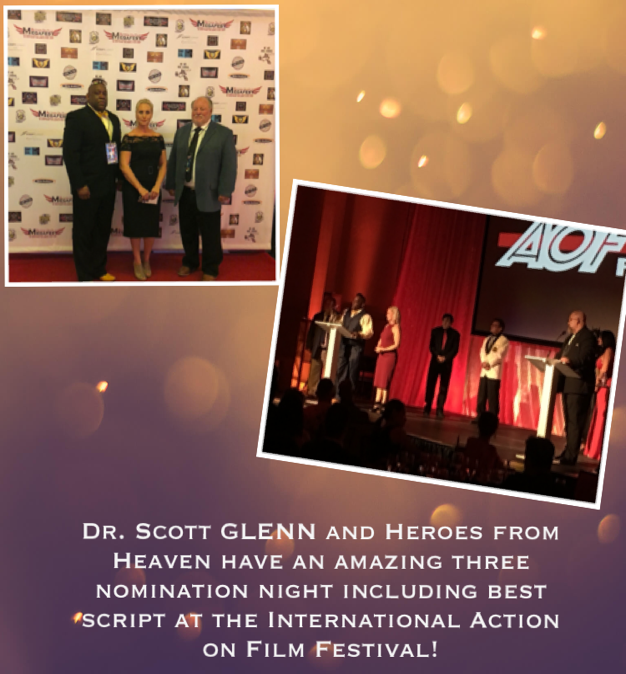 Team Heroes from Heaven Chalks Up More Awards in Vegas!


Aug 29, 2018



Heroes from Heaven



0 Comment



News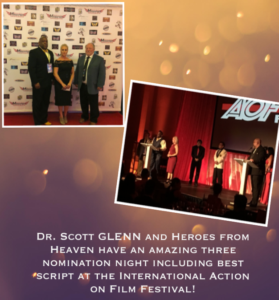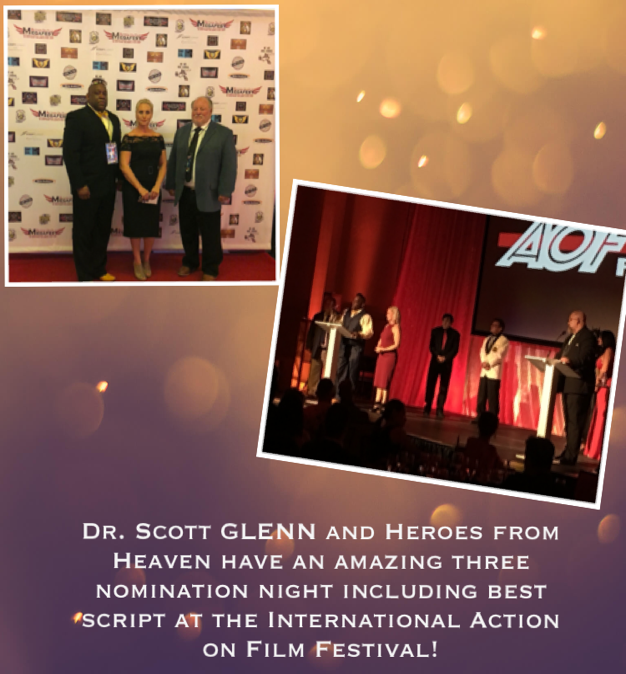 A hot and beautiful weekend in Las Vegas brings Team Heroes from Heaven 3 nominations including winner for Best Featured Faith Based Script at the International Action on Film Festival hosted by the motivated renowned movie director, producer, and actor Del Weston!
The 14th annual film festival took place from August 16-25, 2018 at the famous Brenden Theaters in Las Vegas, Nevada, with the different award shows being held within the immaculate structure of the Palms Casino. The breadth and diversity of winners, nominees and performances at the festival events were filled with entertainment, emotion, and fun which existed in a family like atmosphere. On hand to receive the award was the Creator Dr. Scott Glenn, and his team members Zaughn Ivins, and Jim Ivins.